I was reading the thread about the best OF in baseball and i got to thinking a little about the Dodgers, and Matt Kemp specifically.
For some reason he intuitively reminds me of Andruw Jones - his talents are very similar to the combination of speed/power/defensive ability that Jones possessed in the first half of his career.
so i did a little research and found that aside from the fact that Kemp has so far hit for higher BA, their numbers through their first 4 full seasons are remarkably similar (Kemp form '07-Present and Jones from '97-'00).
can we expect Kemps career trajectory to follow that of Jones?
for example a dramatic decline in SB's as power develops;
or an early career peak in AVG followed by a 5-6 year plateau at a significantly lower level, and finally a sharp decline in AVG?
andruw jones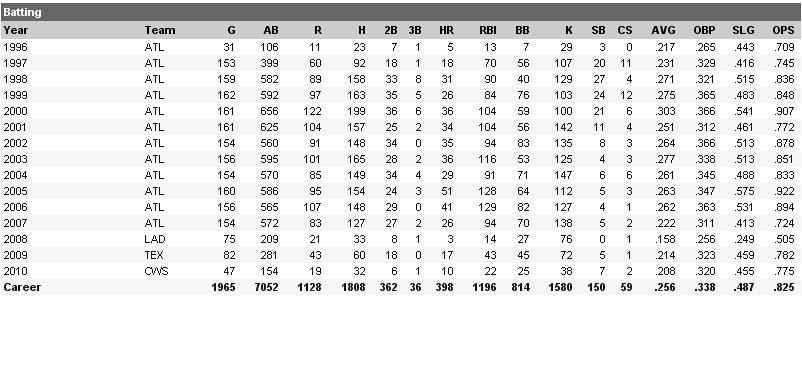 matt kemp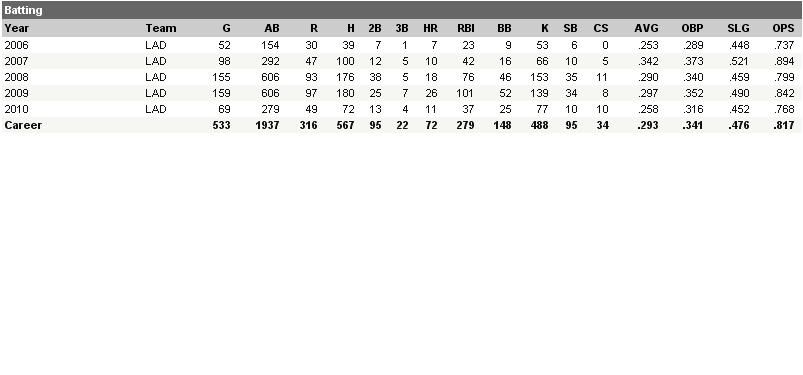 Thoughts?