I am completely impressed by the ESPN FantasyCast. It is completely free, and has several nice features. It has live scoring and gamecasts on the left hand side. It has your roster displayed to the right, with all your players, tracking their performances, live. It has the ability to switch between multiple ESPN fantasy teams. It can show you the league standings page, as well as the performance of any other team in your league. I like this
I tried to put the pictures in spoiler tags, but apparently we don't have those. Sorry for the inconvenience.
ESPN Live FantasyCast
Standings page
Switching between fantasy teams (Top right)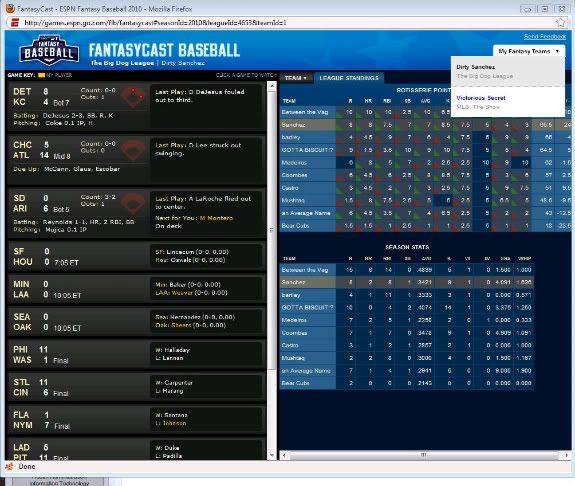 After playing in Yahoo leagues last year that didn't have live scoring (although they do now I hear?) I am elated to see a nice tool like this.