http://www.wired.com/wiredscience/2009/07/nightclouds/
Mysterious, glowing clouds previously seen almost exclusively in Earth's polar regions have appeared in the skies over the United States and Europe over the past several days.

Photographers and other sky watchers in Omaha, Paris, Seattle, and other locations have run outside to capture images of what scientists call noctilucent ("night shining") clouds.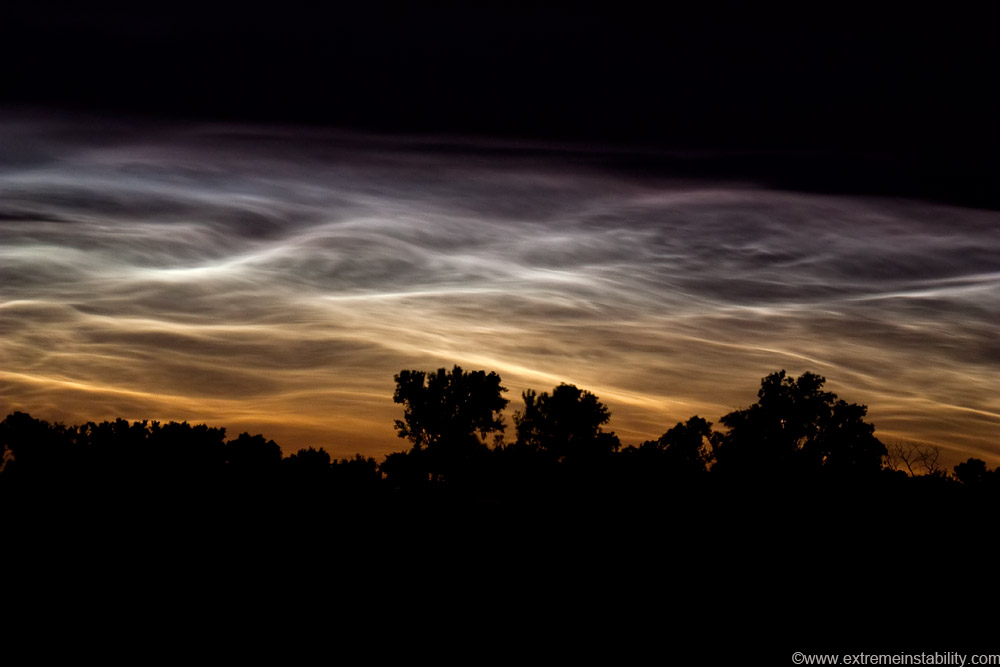 These aliens are hostile and here to destroy us all, I'm almost positive this time.