For those of you that don't know, RynMan recently moved - and he's having problems getting his internet installed.
I think I've found why:
Coober Pedy is a town located in South Australia which houses a unique way of life. This town is the premiere destination for tourists looking to mine opal, and also the home of quite a few families. You may be thinking that living underground like this makes no sense, but the harsh summer temperatures in the deserts of South Australia can often times be too much. These underground caves sustain a consistent cool temperature, making it the perfect place to live in a not-so-perfect town.
RynMan's new home: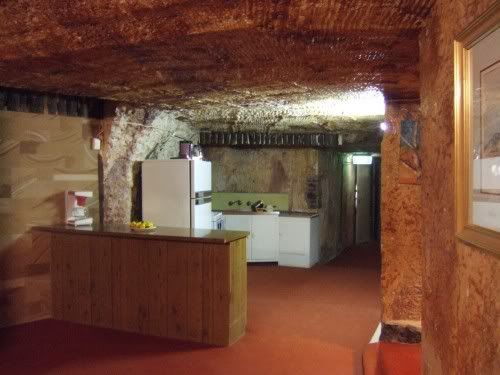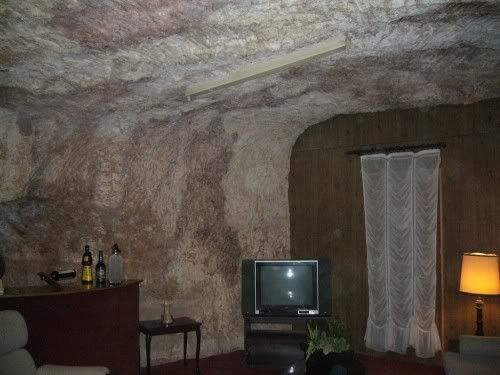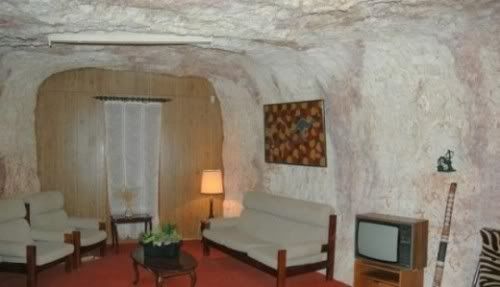 No you may be asking, "Why on earth would RynMan he live in a place like this?" Well, for one, he's Australian, which is really 'nuff said. But defense is a priority out in this barren land. The cave setup is easy to defend against attacks from the local tribesmen (called "Dodgers" by the locals). However, there is one, other significant reason RynMan would choose to live like this. He's a devote, religious man, and he wanted to be close to his inspiration:
Feel like visiting Ryn? Make sure you book your stay at this luxurious hotel: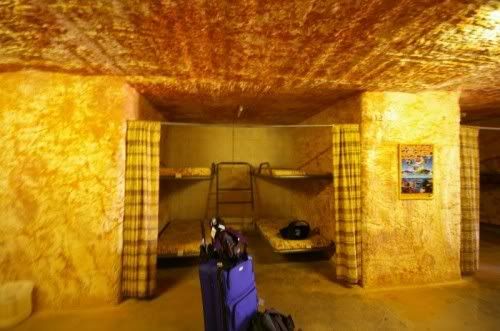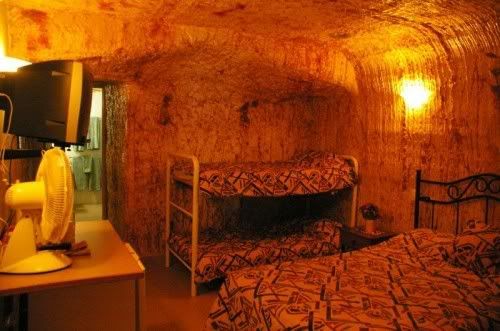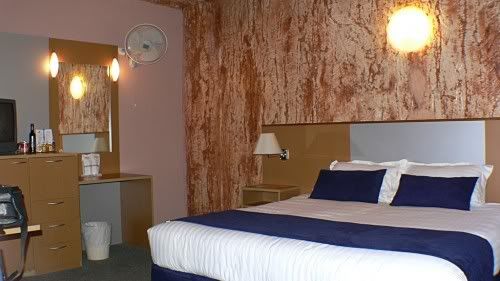 Source