My photoshop got erased by accident and I don't have the original CD so would you guys mind making something up for me.
Picture #1
Things I'd like Done to It
I would like the grey lettering in the background taken off.
I'd also like you to put a nice SV in red letters on top of it (incorporate it).
If you want you can put a 3d glow behind it that would be nice. (optional)
Picture #2
The same exact original from number one.
Instead of a silver baseball and bats, I'd like a football and the SV red lettering on it incorporated somehow.
Picture #3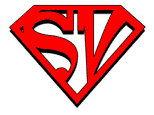 I'd like nothing to done asethically, I only wish that you would make it into a flash-elgible image that is 760x420 pixels and spins around in a circle. It can also only be a JPG or SWF format. (to use on flashbuilder page development)
The rest I will leave up to you.