THIS... IS... SPRING 1901!
Game has begun, please have your orders in my Monday 7pm PST/10pm EST.
Settings
Variant: Standard
Number of players: 7
Time Limit: Spring 1901 - Fall 1904 (8 turns)
Victory Conditions: Most supply centers wins.
Estimated time to completion: 16 days (2 days per turn)
Deadline for orders: 7pm PST/10pm EST
Communication method: Cafe PMs only and this thread.
The following players have been selected at random to play the first game:
1. Nberan is
Austria-Hungary
2. Leber is
France
3. Teddy Ballgame is
Germany
4. pokerplaya is
England
5. Half Massed is
Turkey
6. ThatDude is
Russia
7. Wake is
Italy
This is the map I will be using to show the progress of the game,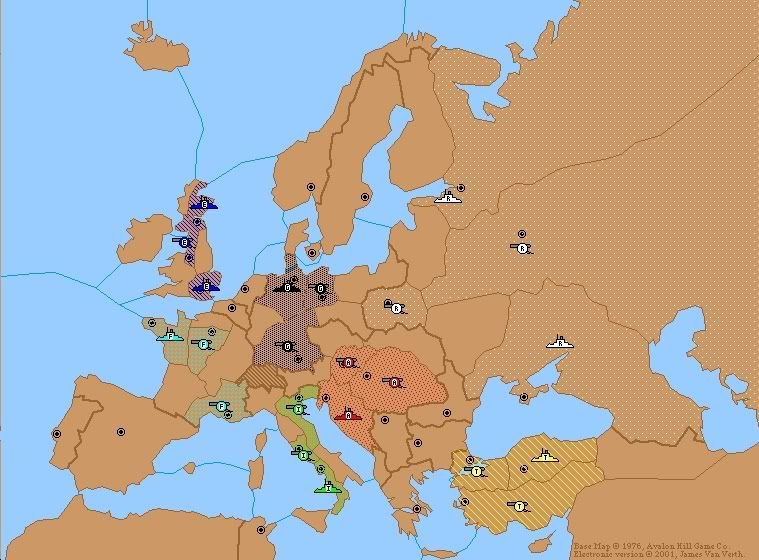 [/img]