I just got done completing my first Microsoft Paint freehand signature. I based the style off of that which Big Pimpin is currently using, but got a little more detailed than he does. The image in the sig is based on the famous Manny two-handed point, which I'm sure you've all seen before...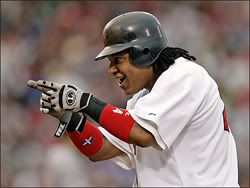 ...and here's my sig...

Let me know what you think!