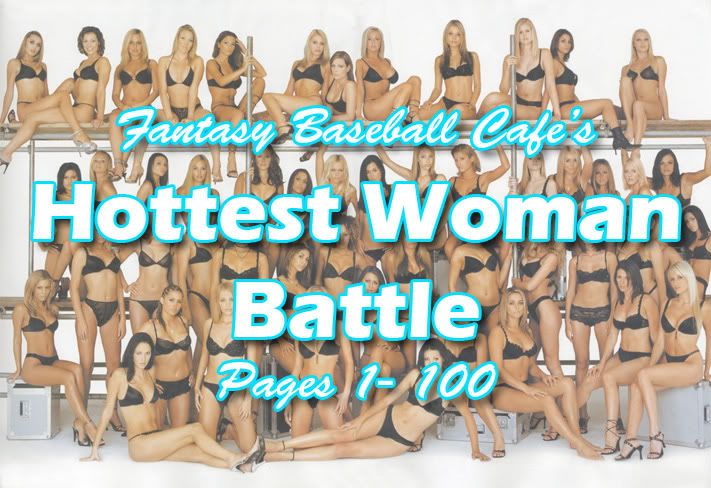 The time has come to crown the Hottest Woman.
Taken from the pages of This Thread, 1-100, we have over 110 beautiful bodies to oogle.
Here are the Brackets: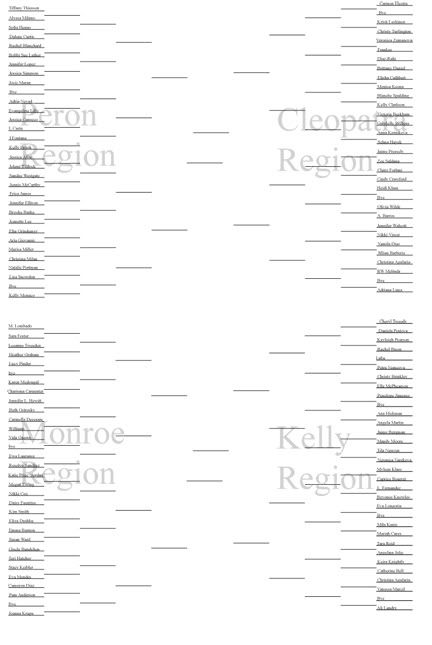 PDF versions can be found here:
Marlyn Monroe and Grace Kelly Regions
Eva Peron and Cleopatra Regions
If you would like to start an office pool, you're more than welcome to.
Each poll will be up for about five days.
FAQ:
Why isn't ___ in this?
There are several reasons.
1. She was not posted in the first 100 pages of this thread.
2. Her link didn't load when I collected all the photos.
3. She wasn't identified
4. She is ugly
Why are you using that picture?
As a person advances in the tournament, I will post more photos of her from the thread. If you have some favorite shots, feel free to post them too.
My chick lost, what the heck?
Sorry dude. She is probably ugly.
There are some serious agenda issues here. That girl doesn't look like that right now, and 2 in this latest group of photos to me it seems as if one side is always getting the obviously more flattering picture?
All the pictures are pulled from the Hottest Chick thread (first 100 pages). Some girls have just one photos, others have more. I always encourage folks to post more photos withing the thread and direct readers to look within the thread for more.
Can we have multiple pics as to prevent one bad picture from ruining the results?
As we get later in the competition.
Are you making up parts of their bio?
Yes.
How do I get my girl in the tourney?
Post hot pictures of her in this thread and maybe she'll be in the next one.
http://www.fantasybaseballcafe.com/forums/viewtopic.php?t=135475
Why can't we see all of their boobies?
Café Policy. No girly parts either.
What do I get if I posted the girl?
Same thing you would get if you met her in public. Nothing.
Feel free to ask any other questions. Let the games begin.