Well, my wife, Mrs. Pacman, has me watching Dancing With the Stars along with her. (Yes, I know....)
Anyway, it's silly and ballroom dancing isn't exactly a spectator sport, BUT..... this season, the show is BABE CITY. There are at least three slamming-looking female celebreties, one of whom is Stacy Keibler
from the WWF. She's actually running away with the competition so far. She actually trained as a dancer, and has been better than the others thus far.
Lisa Rinna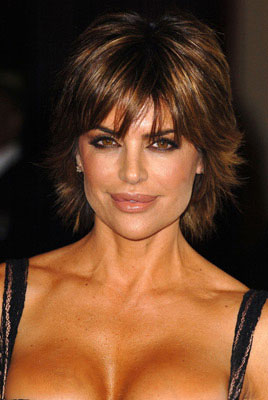 is also really beautiful, and a good dancer as well. And there's a latina woman who is an ABC reporter who's hot.
BTW, in the first week, ESPN's Kenny Mayne got voted out. He wasn't very good, but he was pretty funny. Jerry Rice is also competing, and is a pretty good dancer.