Coppermine wrote:

Coppermine wrote:Street names for crack include "Devil's dandruff", "Devilsmoke", "Devil drug", "hard", "dope", "work", "smoke", "yoda", "yayo", "yay", "bones", "yola", "matter", and "food"; but most commonly, it is simply called "rock".

I have very little experience with crack other than what I've seen on crime dramas, but I've never heard any of these nicknames really, aside from maybe "dope" which, I think, is a nickname for EVERY drug.

Notice, a crack street name is "yoda."
Basically any nickname that has more syllables than the actual name is horsebleep. I've heard rock, smoke, and bones but never "yayo" or "yoda".
Yoda?!?!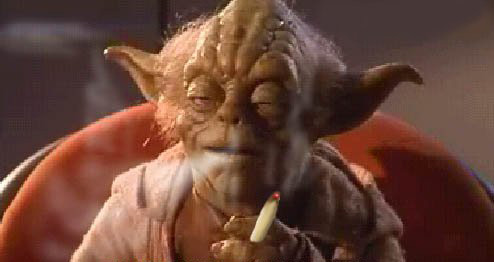 "Be hitting that crack pipe, I am."